Sanitary/Mechanical
Fabrication & Engineering
We at So-Cal Fab & Supply are proud to be a versatile and flexible business, offering a wide variety of products and services within the Sanitary and Mechanical industries, especially for the Food & Beverage industry.
We offer certified structural and sanitary food-grade welding and fabrication, and all our staff are AWS Sanitary certified by the CWT Bureau. We are OSHA compliant, ISNetworld certified, and our work is 3A, USDA, FDA food-service certified, and adheres to the Pasteurized Milk Ordinance where applicable.We can help you create the processing system of your dreams. Wherever you are in your planning process, we are able to help get the job done with custom designs, expert advice and consultations.
We offer the fabrication and installation of CIP & product storage tanks, craft brewery systems & tanks, sterilizers, flow panels, valve clusters, evaporators, pasteurizers, drum dumpers, skid mounted systems, refrigeration systems, steam distribution headers, most other process-related components. We can also fabricate the mechanical aspects of your plant, including conveyor systems & bottling lines, man-ways, bridges, ladders, personnel and equipment platforms - whatever you need!
We also offer a variety of other services, including certified pressure pipe installation & welding, sanitary equipment relocation, repair, & refurbishment, re-gasketing services, electrical panel design, seismic retrofits, sales and service of Brown finishers, custom CNC plasma, and metal forming. We also now offer custom Waterjet cutting and Leica 3D laser scanning! See below for more information!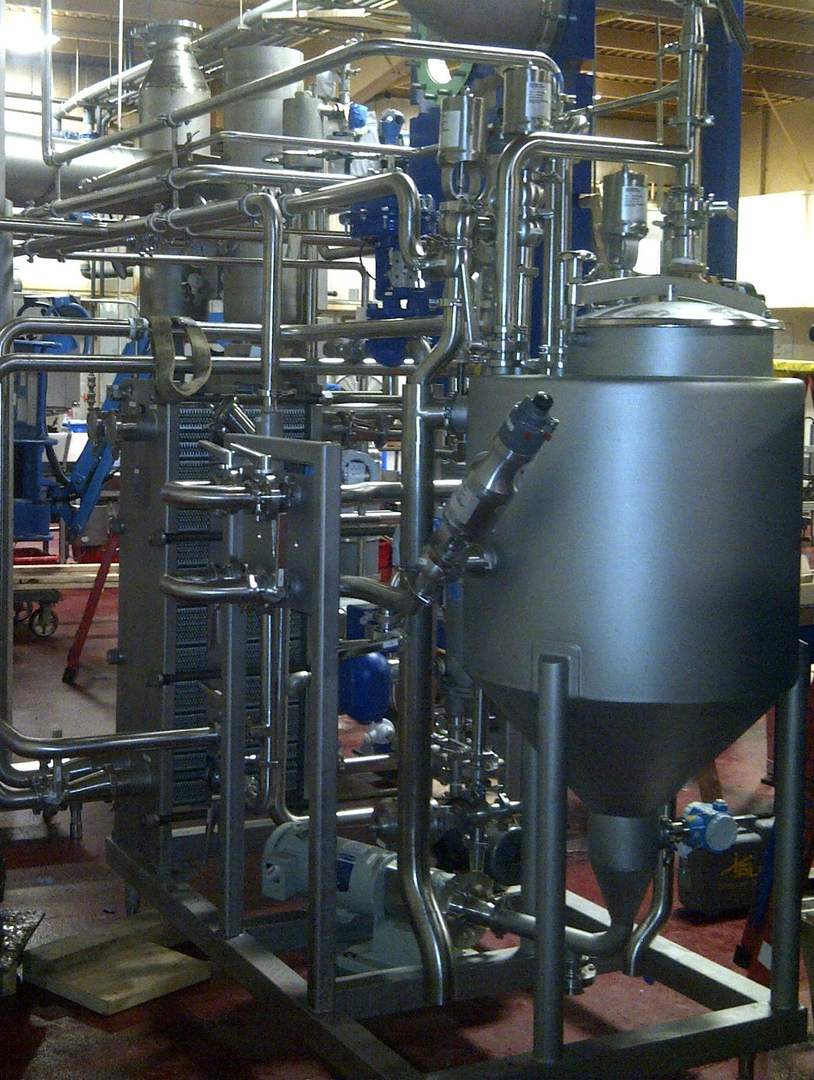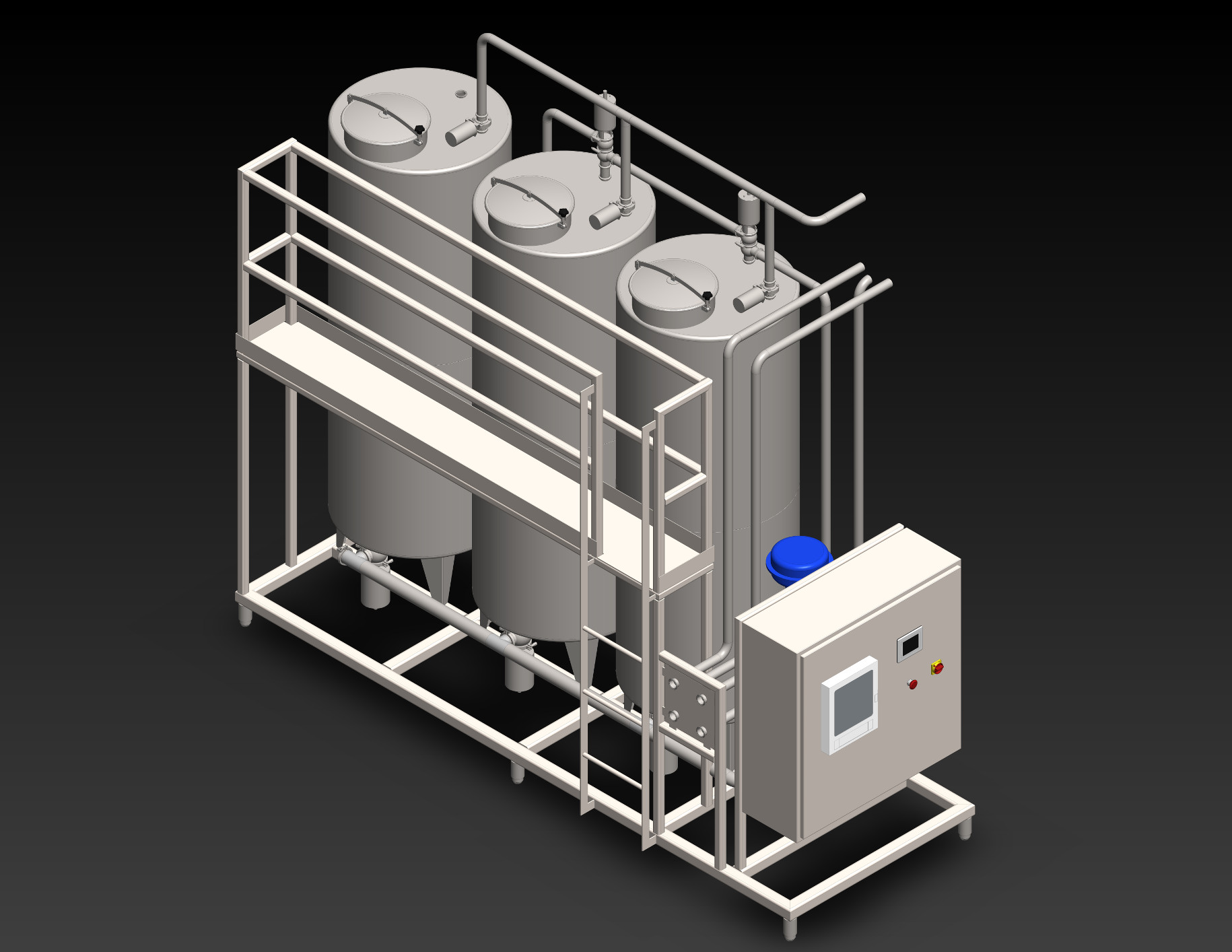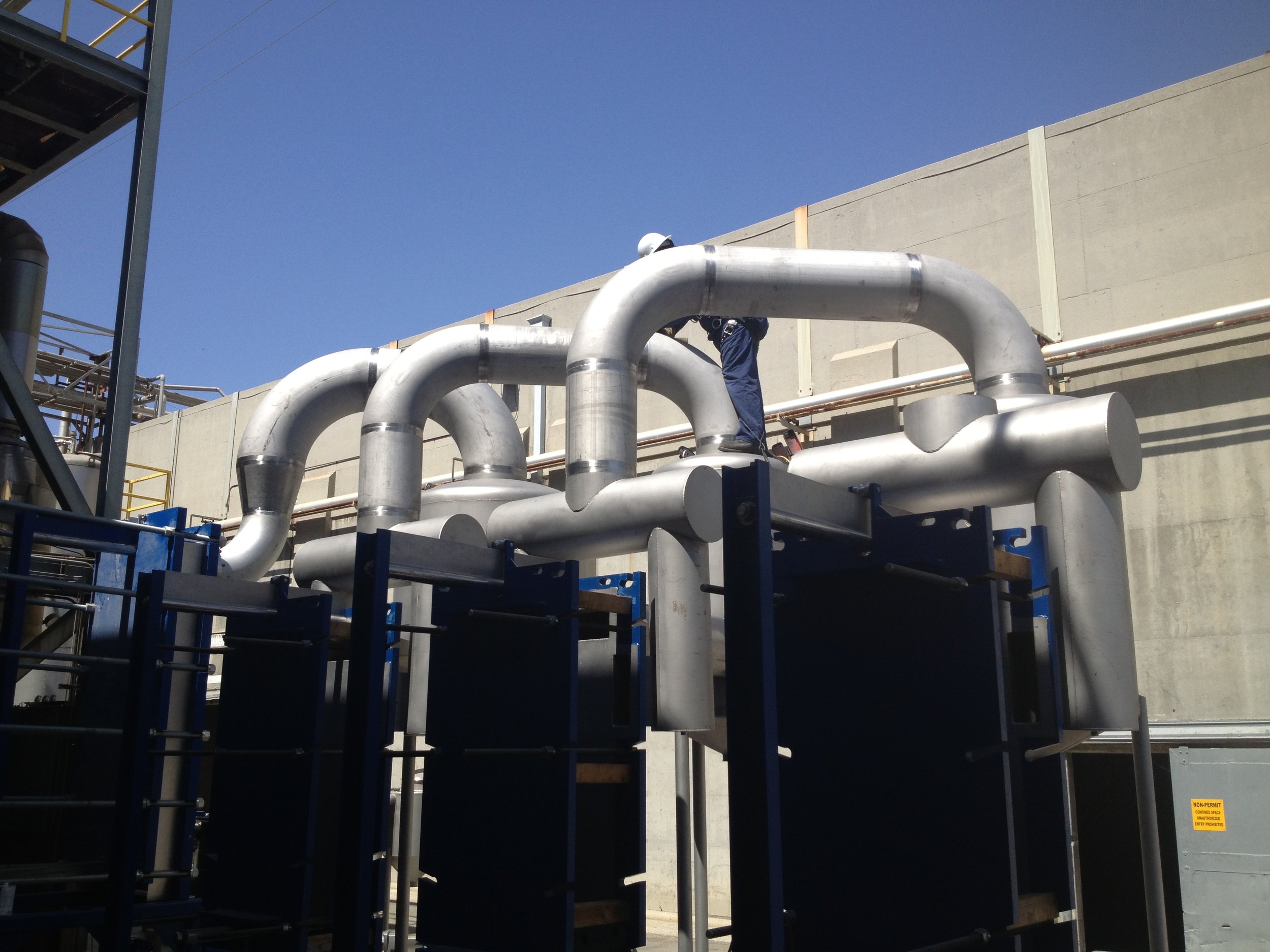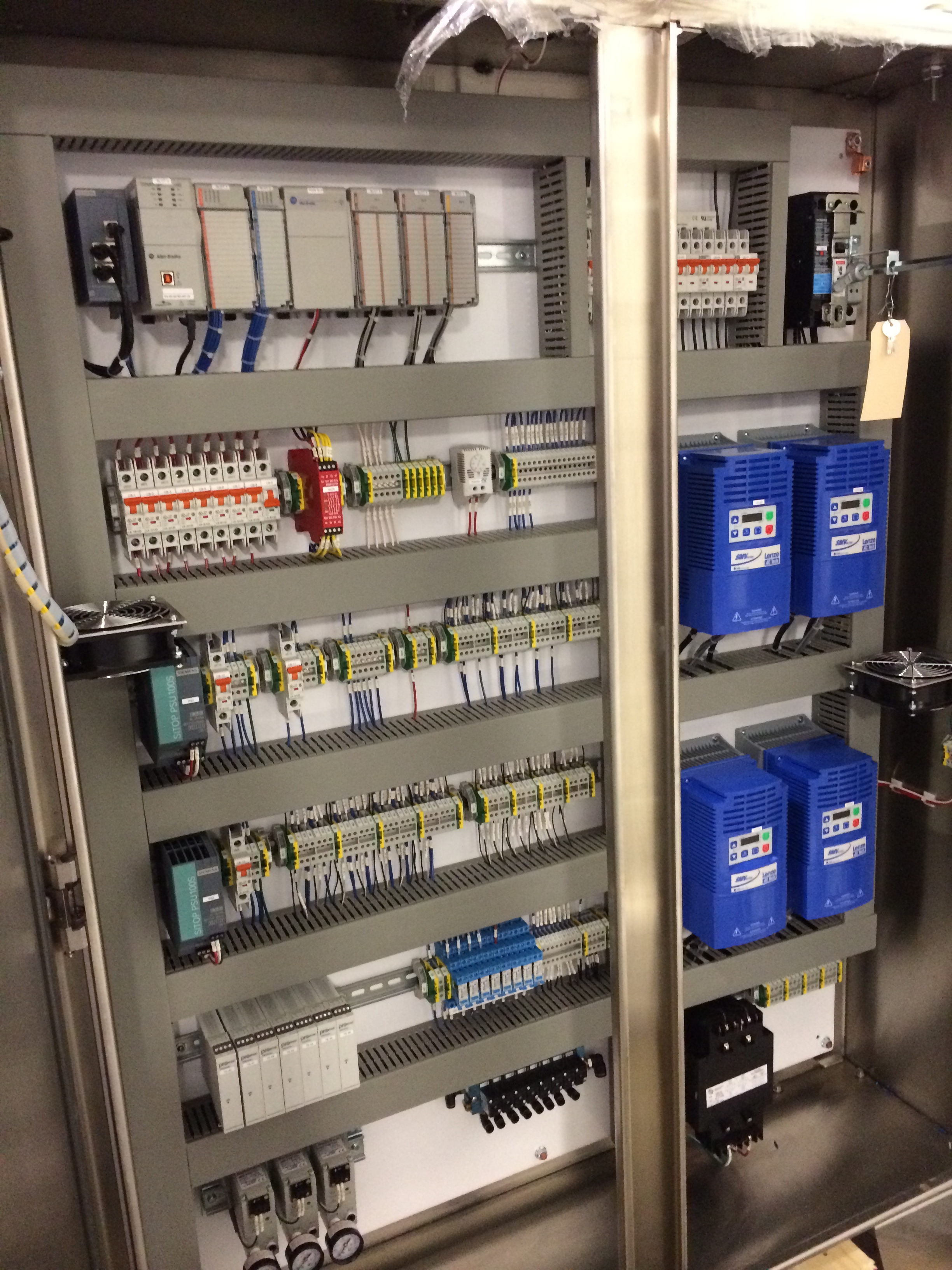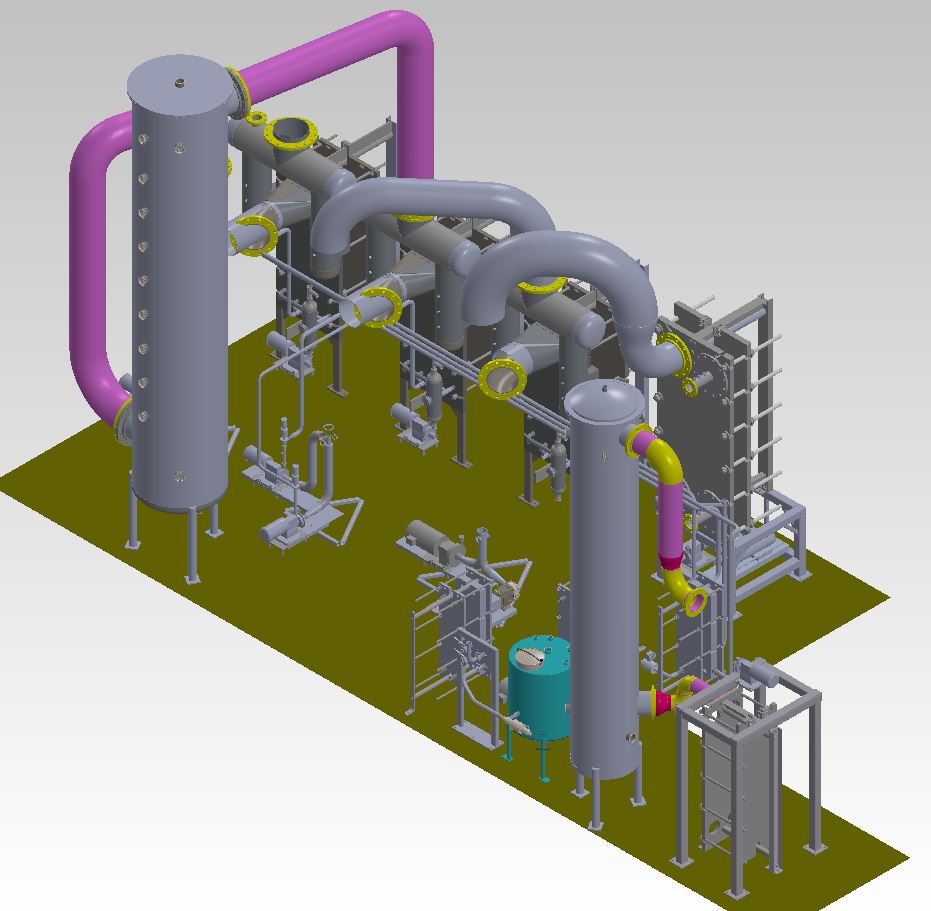 Waterjet Cutting Services
We now have an Omax Waterjet!
This allows us to cut almost any material with amazing precision!
We now have a Leica 3D Scanner!
We can scan your plant or equipment and convert it into an accurate digital blueprint.
This eliminates physical measuring, allowing us to plan your project more efficiently and accurrately.